The Guardian
(UK)
SamSmith
July 4, 2013.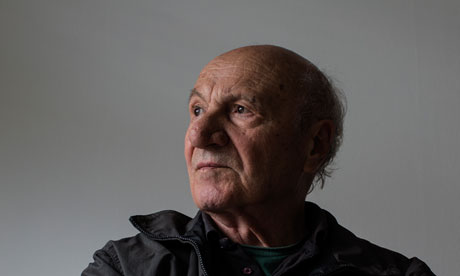 Ciro Bustos's memoir Che Wants to See You tries to kill the myth that he sold out Che Guevara. (Photograph: Sean Smith for the Guardian)
Ciro Bustos was 26 and at his in-laws' house for a barbecue one spring Sunday in 1958 when he first heard the voice. It belonged to a fellow Argentinian, a doctor four years his senior who was fighting alongside Fidel Castro in the mountains of south-eastern Cuba.

As he listened to the radio, the young artist was struck by the contrast between the grandiloquence of the Cuban and the quiet, almost apologetic tones of the Argentinian.

"The way Che spoke, the way he answered questions, was totally different from Castro," says Ciro, whose recollection of the broadcast has not been blunted by the intervening half-century.

"There was no bombast, no prima donna attitude. It was like talking to your brother, so normal and so calm. That was what moved me so much."

The interview Radio El Mundo carried that Sunday proved a siren call. Che Guevara's voice – and the political struggle he embodied – would lead Bustos to Cuba, Czechoslovakia, Algeria and back to Argentina before the disastrous Bolivia expedition of 1967 that would cost Che his life and blacken Bustos's name for four decades.

Until 2007, when his memoir, Che Wants to See You, appeared in Spanish, Bustos had been seen by many as the man who betrayed Guevara and his brothers-in-arms by sketching their faces for his interrogators, who caught him after he marched out of the Bolivian jungle on Guevara's orders.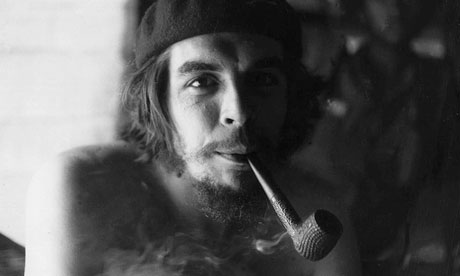 The book, which has just been published in English, is prefaced by a quote from another figure that looms large in the Argentinian psyche – Jorge Luis Borges: "Moreover, we do not know if the universe belongs to the real world or fantasy."

Given the number of accounts written by outsiders about Guevara, the accumulation of claim and counter-claim – not to mention the extraordinary experiences he and Che shared – the line felt more than a little apt, says Bustos. "All the things that happened, all the good things as well as all the mistakes, seem almost imaginary, almost made up," he says in his deep, sing-song Spanish.
Read the rest
here
.
*****
Comment:
Interesting article. I was not aware of Ciro Bustos' role and always blamed the CIA operative,
Felix Rodriquez
for capturing and killing Che.
I know that Rodriquez now lives in Miami among the large anti-Castro pro-Republican Cuban population.
He and the soldier who actually shot Che in 1967 are known to have posed for pictures with Che before looting his dead body. And he remains unrepentant to this day.
Felix Rodriguez (left) with Che Guevara
Onward!